Welcome to the El Ray webpage. This site is the third version since we got online in the early 2000s. Most online activity these days are through the SoME platforms.
We are there too!
This site will be updated with band history, pics as well as the latest news, live updates and so on.
Here you'll find our released albums so far. They are all available through Bandcamp. Click on the album you'd like to hear and/or buy! It's all there in front of you.
Go to Discogs
for used El Ray vinyls and Cd's. And just search away for new vinyl. Here's a pic from Joshua Lute's collection.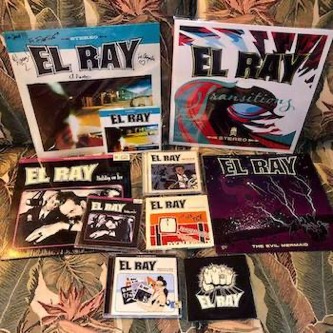 It is all out there on the internet.